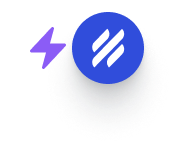 SupportAgent.ai has been acquired by Help Scout
SupportAgent.ai was founded in early 2023 by Thomas Petracco. It was acquired by Help Scout in September 2023.
SupportAgent.ai is an AI-powered drafting tool for Help Scout conversations. With the acquisition, Help Scout is proud to offer this feature directly to its customers with a few added benefits. 
Best in class support, 24x6
Upgraded data security, privacy, and compliance standards
Billing directly from Help Scout
It's worth noting that SupportAgent AI features are not yet HIPAA compliant and are billed as a separate invoice. The Help Scout team is hard at work to fully integrate SupportAgent AI into the business and improve the customer experience. In the meantime, you're welcome to become an early adopter by signing up or you can !
Terms of Service & Privacy Policy
SupportAgent.ai is now governed by Help Scout's Terms of Service and Privacy Policy. This means that any information you may provide through the SupportAgent.ai website or in the course of using the SupportAgent.ai service is handled in accordance with Help Scout's policies and procedures.